ASANA LIBRARY
You can look up every asana you want to know in our library.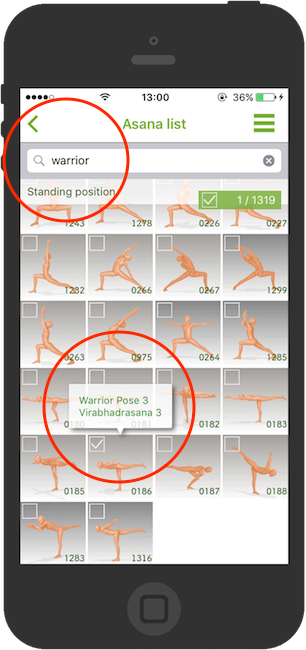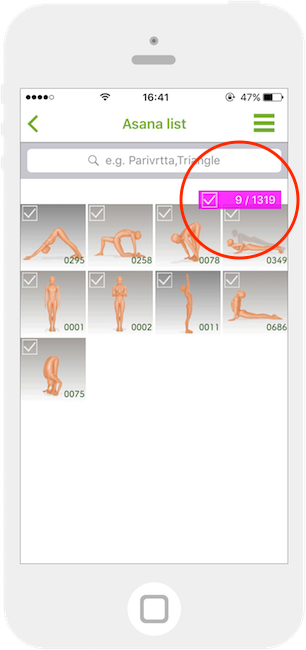 KEYWORD SEARCH
You can search a posture by a part of asana name in English, Sanskrit.
Boolean search "AND" is available.
"twist" "triangle" "revolve" "paribrtta" "torikona"
All the above can be used to look up "Parivrtta Trikonasana".
QUICK VIEW
By holding down an image of Asana Index, you can display both Sanskrit and English name of an asana.
CHECK MARK
You can check mark asanas for various purpose, such as bookmarking asanas you are learning or picking up asanas for your class plan etc.
App for All Yogis Created from Wants and Needs of Yoga Teachers