DESCRIPTION OF POSES
You can learn more.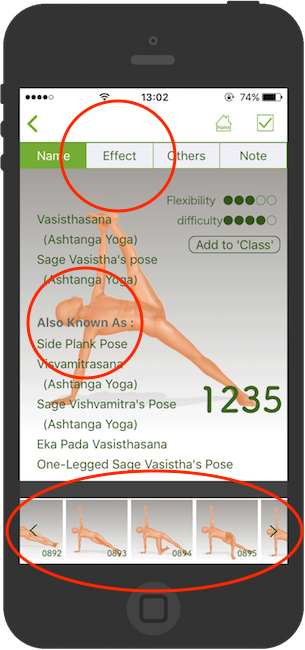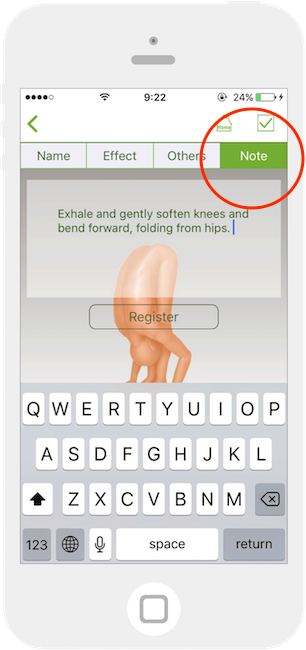 Benefit
Yoga provides many benefits when you practice correctly, on the other hand, if you practice incorrectly, it is possible that it makes your physical condition worse.YogaShare does not warrant any kind of injuries, damages while(before/after) practicing yoga using this application.Always practice under the direction of a qualified leader.
The number of ★ is according to the number of appearance of the pose in remarkable yoga texts.
Therefore more ★ are displayed on popular asanas and less ★ displayed on little known asanas, even they are expected to bring more benefit.
Various Names of Yoga Asana
Some asanas have several names.
For example, "lunge" also has names like "equestrian pose" or "ashva sancharanasana".
You can learn variations of asana names.
Similar poses
Similar poses and related poses are also displayed.
It is useful when you want to know variations.
NOTE
You can take a note of what you learn about a pose in NOTE.
You can create your own asana dictionary with NOTE function.
App for All Yogis Created from Wants and Needs of Yoga Teachers